How much is your time worth? In addition to providing you affordable access to premium WordPress integrations, Typewheel offers you personalized WordPress expertise and experience to keep your site updated, optimized, and secure. Let us help keep your site as a functional and relevant first impression and front door for your organization, business, or project.
Without regular and proper maintenance, a building will fall into disrepair, become more susceptible to invasion, and eventually fail to serve the purpose for which it was built. The same is true of an online property. Typewheel would like to partner with you to ensure your site is built and maintained with quality, performance, and security in mind. When you opt for Typewheel Publisher, you will be given a new responsive website which includes ongoing hosting, quality tools and maintenance services for your new property.
Typewheel Assistant is an affordable monthly subscription that offers content management and design expertise for your website. While you look to the big picture, let Typewheel take care of the details.
I develop, maintain, and manage your website for less than the cost of your monthly cell phone bill! Typewheel Publisher pricing is determined by the size and complexity of your site and additional services you may request. Typewheel Assistant pricing is a flat monthly service fee per site you would like to connect.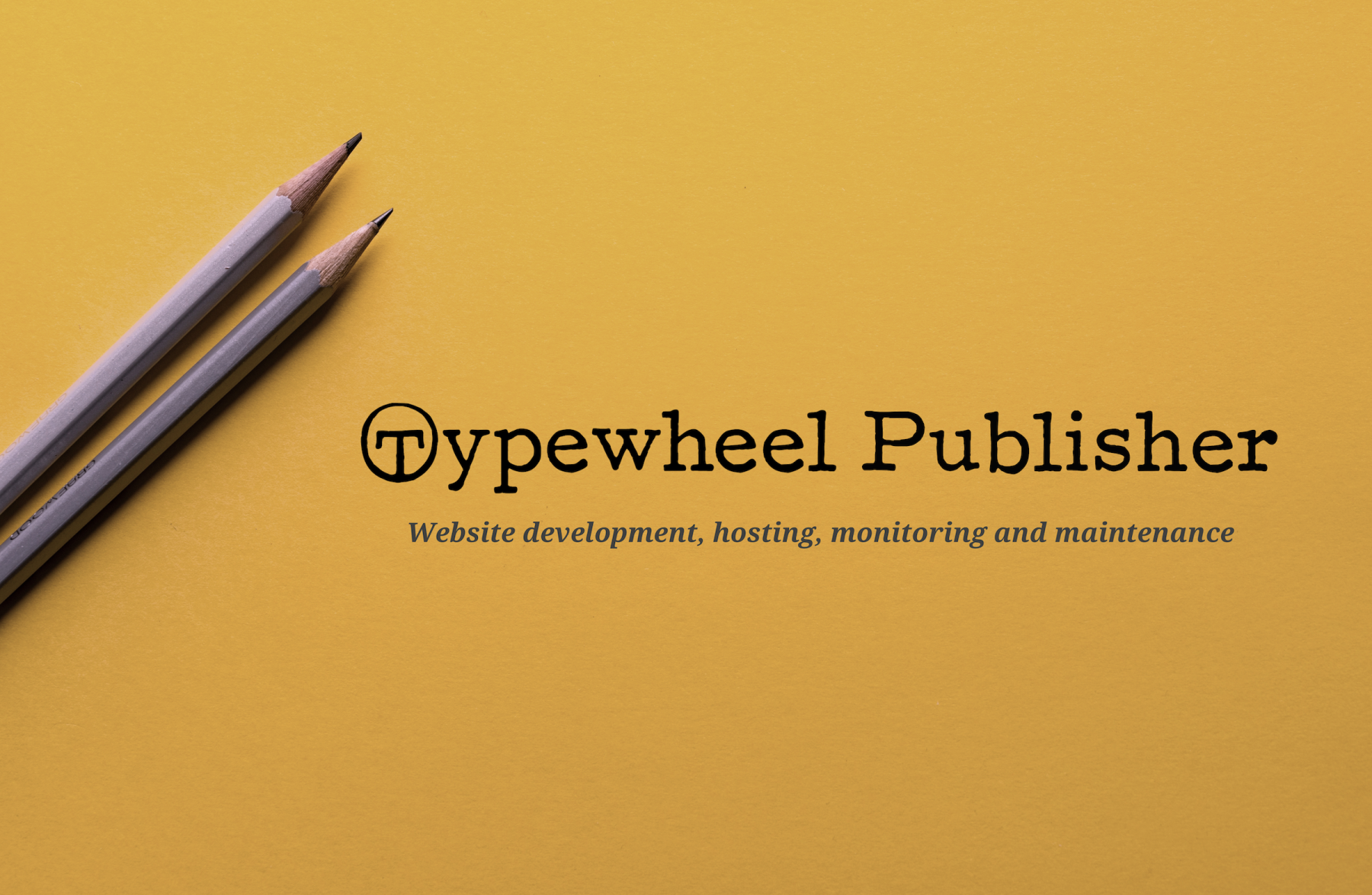 Starts at $50/month
New Website
Hosting
SSL Certificate
Maintenance
and more…
(see below for full details)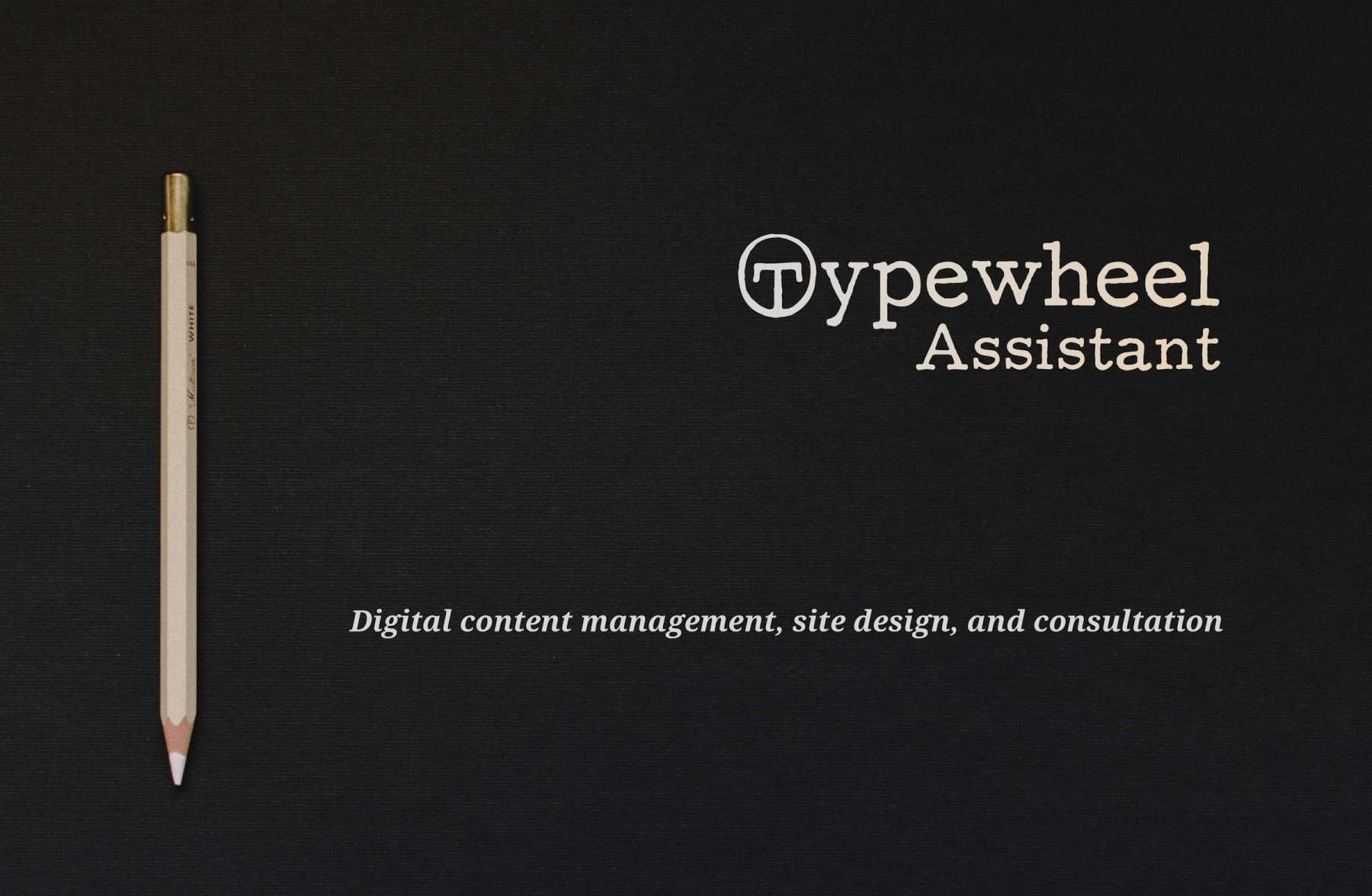 $12/site/month (trial three months)
Productivity with one hour of digital support services per connected site per month.
Content management
Design expertise
(see below for full details)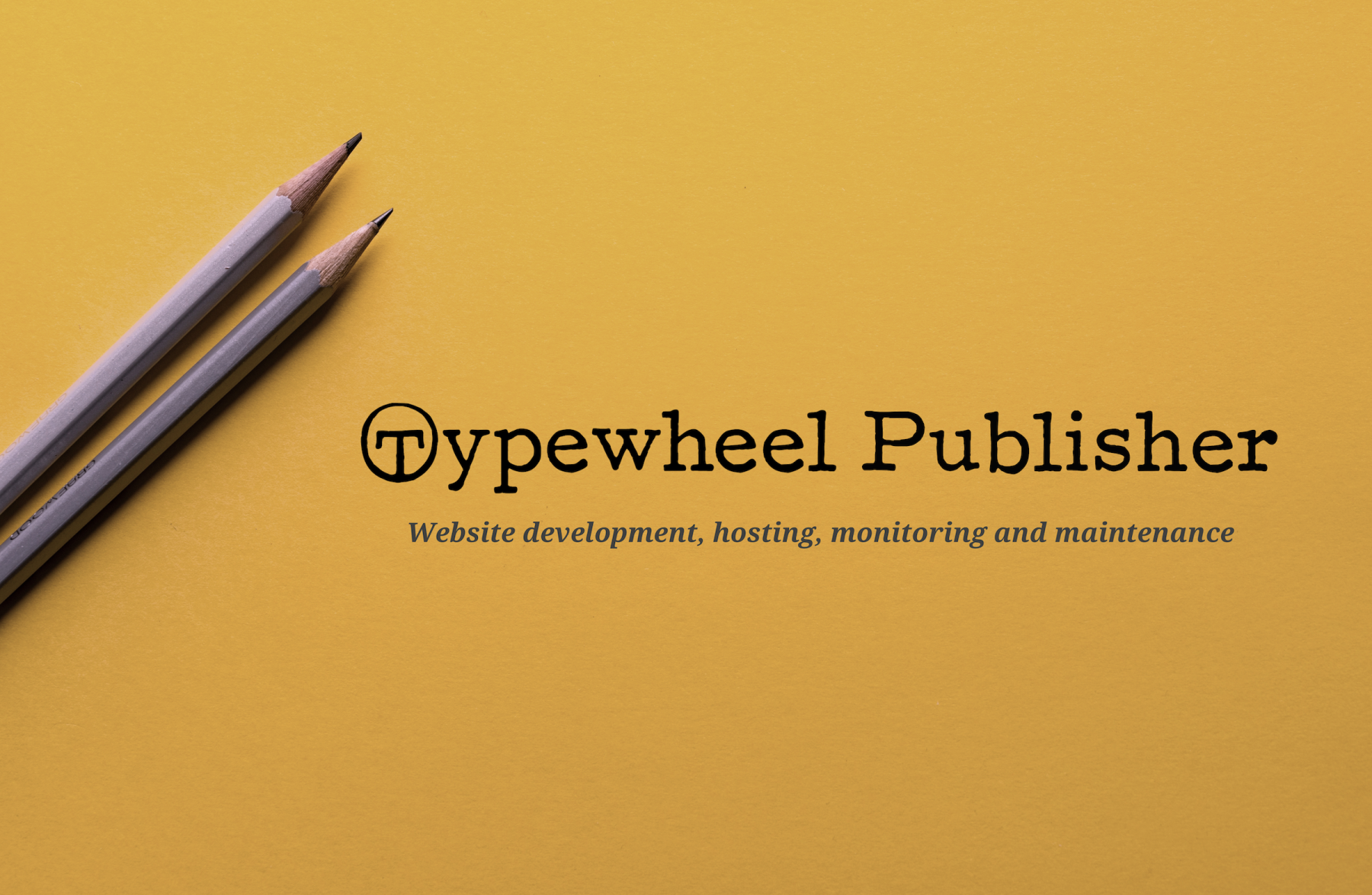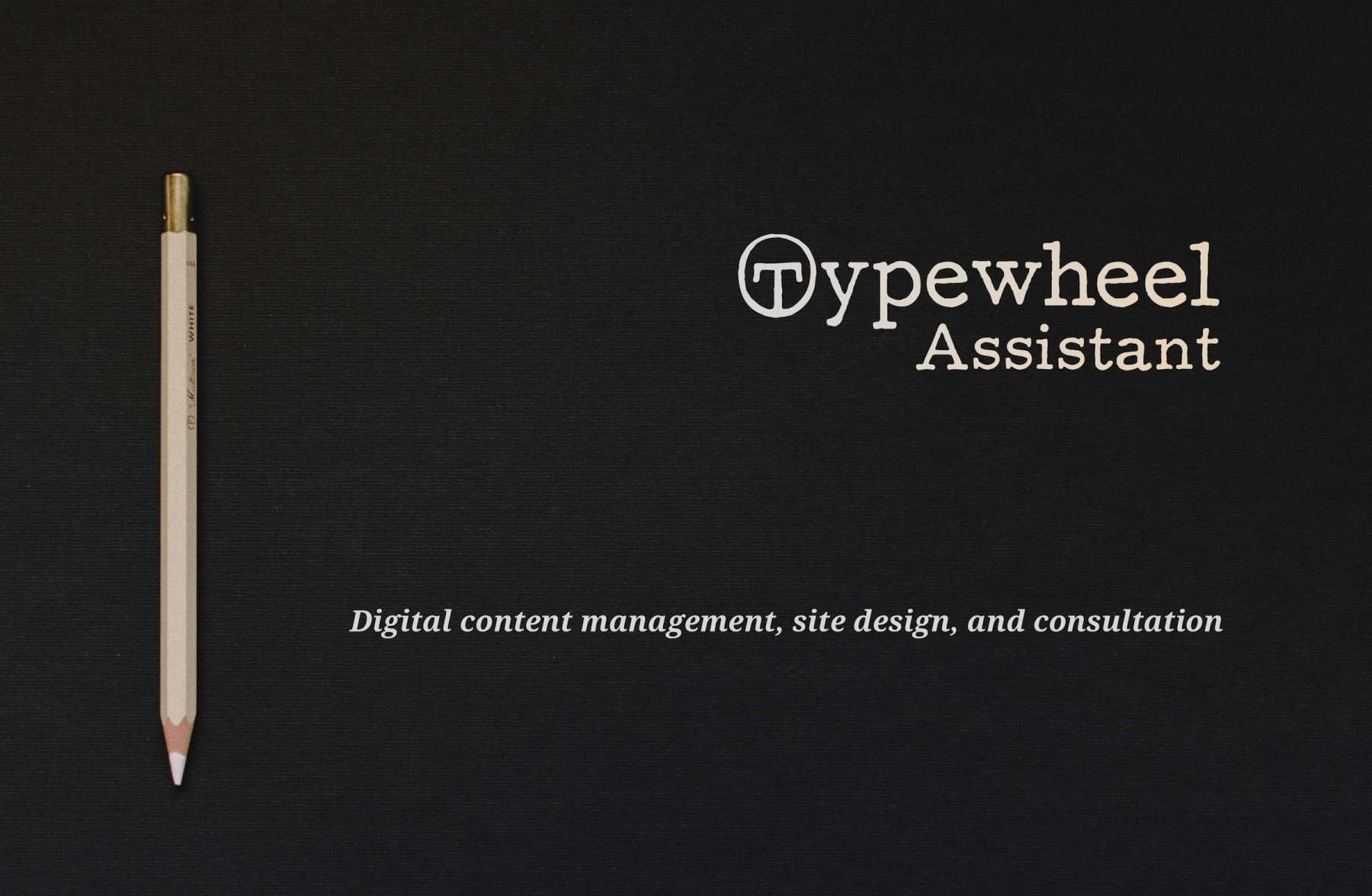 How Do the Prices Compare?
Total
???
Starting at $50/month
$24/month
 
Going It Alone


$???

Typewheel Publisher


Starting at $50/month

Typewheel Assistant


Trial at $12/month

 
⚠️ ? ? ?
? ? ? ❤️ ?
? ?️ ? ? ? 
New Responsive Website
$1000 ⬆️
 
 
Shared Hosting (5GB Storage)
$120
 
 
SSL Certificate
$50
 
 
Domain Registration
$30
 
 
Premium Theme
$50
 
 
Premium Plugins
$380
 
 
Updates, Security, & Optimization
 
 
 
Basic Content Management
 
 
 
Basic SEO
 
 
 
WordPress Training
 
 
 
Dedicated Site Support
 
 
 
Additional Support
$50 ⬆️ /hr
$42/hr
$50/hr
Here are a few other things to consider. If you still have questions, please get in touch.
In order to provide a quality online property with an effective user experience and minimal maintenance demands, some of the services here make use of premium third-party tools. While under contract, I grant use of my licenses for these tools. However, when the contract is terminated or expires, I will withdraw your right to use of my license keys. Thus, in the event you take your site elsewhere, it may lose certain security or function. Depending on how vital each tool is to the functioning of your site, I may look to first secure your approval for its use.
Also, in order to maintain quality support and a high standard of service, I must be able to stand behind the products, tools, and services integrated with your site. Thus, eligibility for partnership is contingent upon use of only those tools and services recommended or approved by Typewheel. Any extraordinary maintenance and support resulting from the use of non-approved tools and services will not be covered. Instead, it must be submitted separately and will be billable at the agreed upon hourly rate or priced as a stand-alone project.