It could be said that most new plugins are birthed with a foot in the grave. After one or two quality plugins have become widely adopted in a particular niche, it is difficult for others to survive in that space. After reading a recent blog post about Why New Plugins Fail and seeing that people sincerely want to allow opportunity for new plugins to mature and thrive, I thought I'd devote a little time toward encouraging the exploration and consideration of new plugins that enter the world. Thus, a little forum was born in a tiny corner of the internet.
Plugin.Pub has been developed in the interest of…
nurturing greater adoption and discussion surrounding new plugins and extensions for your preferred CMS.
encouraging deeper cross-platform collaboration and communication.
allowing new plugin developers an affordable way to promote their newest creations.
Grab a seat, grab a pint, and join the table. Let's chat.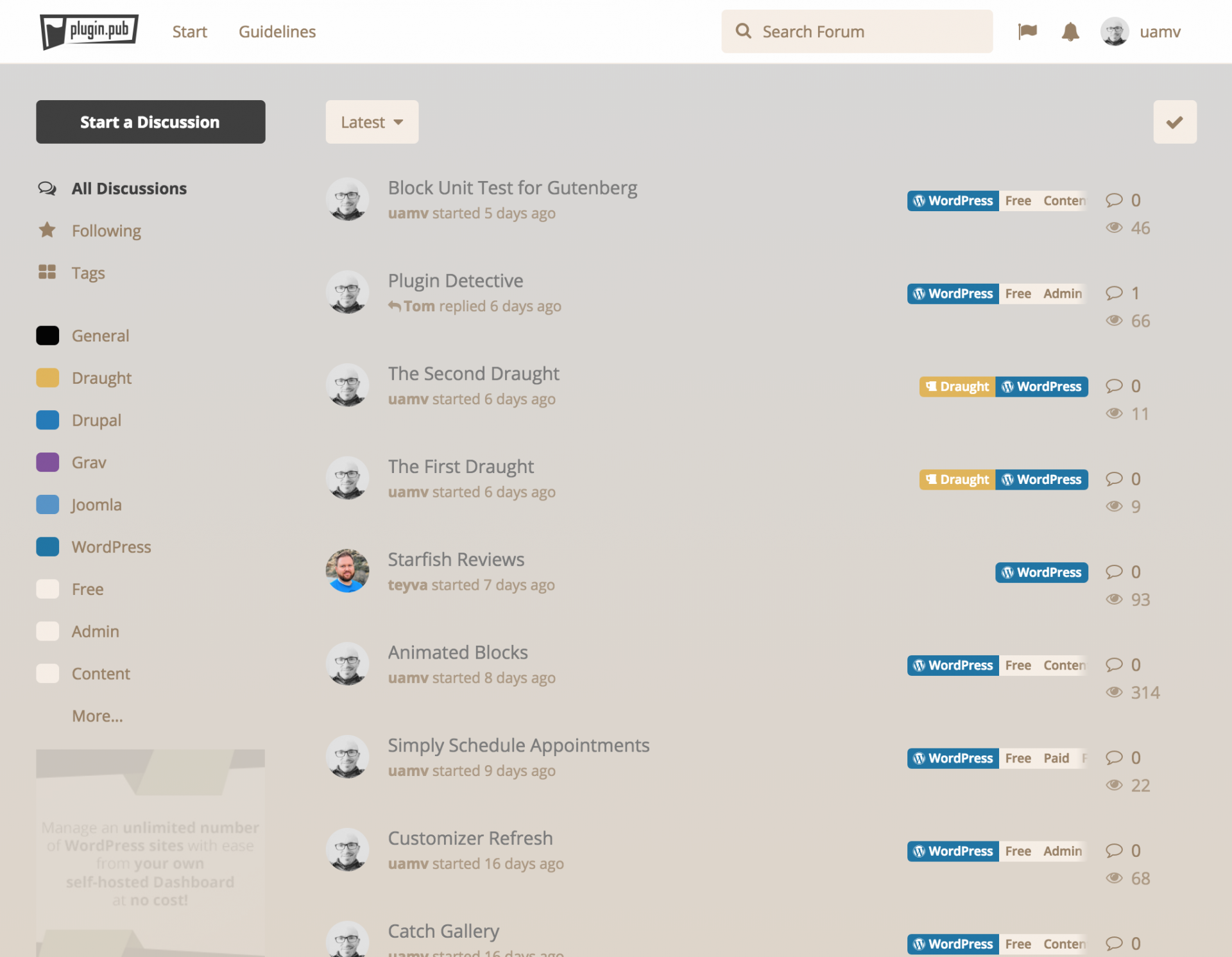 What's on Tap?
So, what can you expect when you join this little community of eager early adopters? In addition to reviews, walk-throughs, and recommendations from the community, the Plugin.Pub will regularly have something new "on tap" for you. If you're looking for that next best plugin, you may find it here first. Check out our monthly draught selection. See which plugins we've identified as the best of the best.
Your First Steps
JOIN IN
If you want to contribute to and benefit from this online community, your first step toward involvement is to register an account. After signing in, you will have access to all discussions.
SETTLE IN
Now it's time to settle in. As you join this community, we invite you to begin by taking the following first steps:
Read through the forum Guidelines.
Customize your personal profile. Uploading an avatar and writing a short bio will allow others to identify and connect with you.
Customize your on-site and email notifications and other account settings.
Introduce yourself by creating a new discussion using the tag Introductions. Browse some of the other threads in this same tag and get to know other folks you might encounter here.
Peruse the discussions and join in a conversation.
Start your first discussion thread.