New years call for new endeavors. 
More Than Maintenance
Up to this point, I have offered primarily maintenance services and have avoided offering management services to my clients except on a case-by-case basis. However, I am still finding that management requests land on my desk. In most of my contracts, I draw this distinction between maintenance and management…
Whereas maintenance looks to the big picture performance of a site, management relates to the day-to-day implementation of a site (i.e. data entry, content publishing, form development, etc.). Typewheel will work to develop your site in such a manner that it can be managed by you.
More Than Content
An often repeated concern of web site owners is the ability of their site to rank in Google search results. There are a myriad of factors that determine where your site will rank in search results. Among these is the quality and relevancy of content. Take this quick assessment of your site.
So, how does your site measure up? Could it use some attention?
You may have the skills to competently manage the content of your web site, but do you have the time? Seeing as I spend nearly every day navigating WordPress sites, I have become adept at accomplishing tasks in 10 minutes that would have once taken an hour. There is value in experience. Thus, beginning in 2018, I am offering you this expertise through a new service – Typewheel Assistant.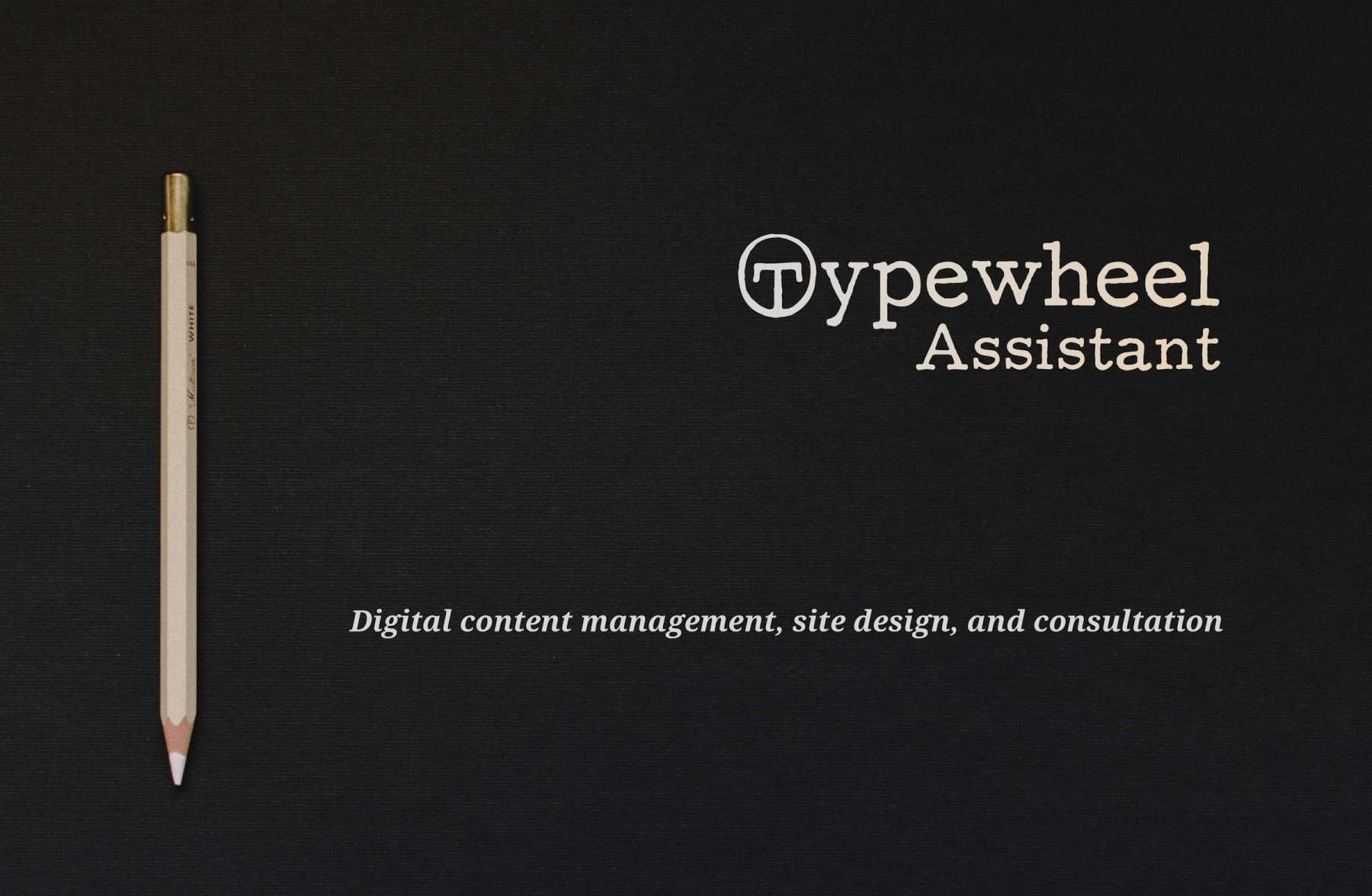 Typewheel Assistant is a subscription based service which includes one hour of digital support services per month per connected site. Contact me and request that your first site be connected to our Typewheel Assistant services. With content management, design expertise, and WordPress training from Typewheel, you will be free to do the work you do best.
More Than Simple
Once connected, making a request is as simple as adding a sticky note to your site. Provide content or minor design requests and I will update your site accordingly.
Typewheel Assistant is digital content management made simple. Like a typewheel, I aim to position myself to make your mark online. Let me know when you're ready to begin and I'll spin into action.